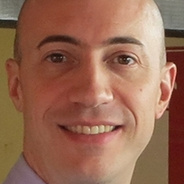 Deciphering Yeast Physiology by a Multi‐Scale Framework Integrating Cell Cycle and Metabolism
Cell division cycle and metabolism are coupled networks. Cell growth and division require synthesis of macromolecules which is dependent on metabolic cues. Conversely, metabolites involved in storage metabolism fluctuate periodically as a function of cell cycle progression.
High-throughput and mechanistic interactions are reported between these two networks, and computer models of cell cycle and metabolism
are being developed. However, to date no effort has been made to explore how cell's physiology is regulated by the integration of these networks in any organism. Here I will present a multi-scale framework that integrates a Boolean cell cycle model with a constraint-based model of metabolism in budding yeast, including mechanistic and high-throughput interactions. Directionality and effect of interactions are incorporated iteratively through an evolutionary optimization algorithm. Remarkably, a number of interaction networks is able to reproduce changes in metabolic pathway activity and enzyme concentration dynamics. The multi-scale framework may be employed to capture the mechanistic basis of robustness of cell cycle networks by predicting metabolic causes of cell cycle arrest.